The Colour Style Image Vault
Update and refresh your passion for colour analysis, personal style and men's image with a continual stream of new ideas, alternative perspectives, hints, tips, insider secrets and regular live interactive trainings.
Grab my most treasured hints, tips and insider secrets collected from over 40 years running my own image consultancy business and from over 15 years training and mentoring thousands of image consultants across the globe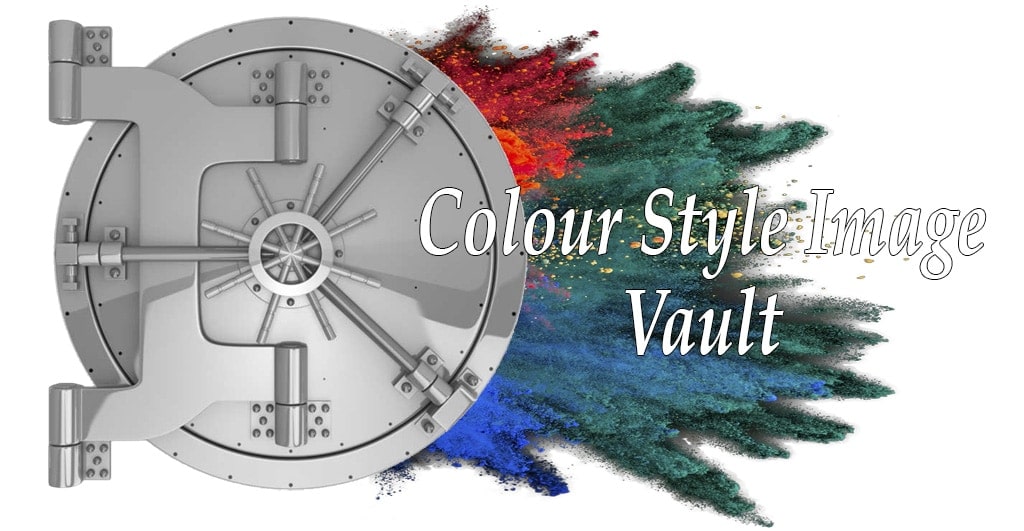 CSI Vault Live Interactive Training
Live Interactive Training webinars where you can get your questions answered by me! Don't worry if you can't make it live. The recordings of all LITs are added to your online training account.

Live Interactive Training #5
Friday 31 January 2020
8am New York, 1pm London, 8pm Perth

Working with neutrals
Neutrals – the foundation of a successful wardrobe. For most clients and, unfortunately, for far too many consultants, neutrals are often an afterthought. We're going to take a fresh look at these little gems, define what constitutes a neutral and their importance, and how to make working with them useful, bespoke and fun for every client.
We'll look at conventional neutrals and some you may never have considered before so that you can create the foundation of a wardrobe for your client that works successfully for her colouring, personality, and every occasion.
You can
watch the training
when you register to become a CSI Vault member.

Live Interactive Training #4

From conventionally boring to confidently bold
Several 'normal' Ladies' Style consultations had me dressing like a conventionally-boring, prim senior manager which is about as far away from the real me as possible. I'll share how a 'proper' Style consultation finally freed me to be confidently bold and changed my entire life, and how you could use the same principles to do the same for yourself and your clients.


Live Interactive Training #3

Ditch the myths, folklore, and downright lies
Tin hats at the ready. This is a rant! Let's discuss some of the idiotic, outdated notions that still prevail even when common sense, together with 40+ years of the practical application of colour analysis, prove they're a load of old tosh.


Live Interactive Training #2

How to tell everyone who you are the first time they see you
You have a few seconds only to create a great first impression. This includes what you wear and how you behave. How you present yourself tells us everything we need to know about you. We'll discuss how you could be attracting attention for all the wrong reasons, and how it's so simple to change that to impress when it matters.


Live Interactive Training #1

3 Top Tips to Create the Perfect Consultation
How to make every consultation a fabulous experience for your client, and fabulous for you too by increasing both your revenue and your client base. I'm sharing my 3 top tips to help you create the perfect consultation, with real-life success stories from two consultants who have trained with me.

I stagger the new additions over the month as I don't want you passing out from overwhelm!
Every month, the stream of new ideas and different perspectives on how to work with and indulge your passion for colour, style and image continues to grow, and the value continues to grow providing a massive return on your fixed-cost low monthly membership.
CSI Vault – full of treasure!
My treasured collection of super-valuable hints, tips and insider secrets have desperately needed somewhere warm and cosy to live. The Colour Style Image (CSI) Vault is the perfect home and now I'm inviting you to join me as we continue to add new stuff for your delectation every month:
Being an image consultant is stonkingly fandabbidozie
Helping ladies to look and feel fabulously confident, making a difference, setting an inspiring example, leaving a legacy… Isn't that what you're here for?
Tap into all my insider secrets, time-saving hints and tips, and alternative perspectives.  Update and refresh your love of colour, style and image with new ideas every month, and become the confident, successful colour and style consultant you have always wanted to be.

It's a steal of a deal Kim keep them coming!
Hi Kim, I really enjoyed your CSI Vault article Creating a Business that reflects you. I appreciated your advice on rules, when you gave people 2 chances to reply to your e-mails. I was having the same problem where I was putting in the effort with people and having to chase them 3 or 4 times when they didn't reply. I have decided to go with the 2 Rule! Thank you for the clarification.
I just wanted to add how much I love the new content about necklaces. Brilliant Kim! Thank you.
I love this so much! One of the best investments ever!
Ellen emailed, "I'm going to do my first group talk soon, which I'm keen for but also a little nervous about! Any tips, always appreciated." I offered two suggestions. Ellen replied, "Thanks Kim – I spent yesterday going through and picking out some of the Vault items that looked useful for this, and will work my way through them over the coming days. Those were already on the list! I can't believe how much you've shared there, it's a fantastic resource."
Have opted in for the Vault and it truly is a treasure chest. Well worth the small monthly subscription. I learn something new in every nugget. Thanks Kim.
Let me tell you that the vault 92 was a benediction and came at a perfect time. Thank you so much for those precious advices and the thoughts. This is a great and very helpful material Kim. Thank you so much.
Vault # 92. Listened this evening while I was doing walk in the park. Great advice. Badly needed at the moment as I promote my Colour Bootcamp. x
The Investment
Monthly membership
Full price normally £19
Limited-time offer
Lock in your monthly membership today for just £9
Your monthly membership fee is locked in for life until you cancel. You can, of course, cancel at any time but there are no pro-rata refunds. If we are unable to collect your monthly payment, your membership will also end. You can rejoin at the prevailing rate at any time.
VAT is applicable to EU (European Union) purchases